War crimes of the neocon swine keep piling up: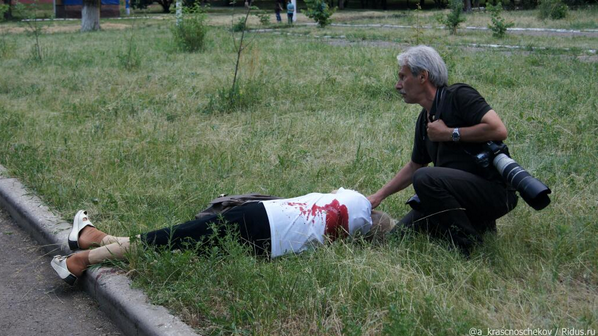 Ukrainian army shells Slavyansk residential area, 2 civilians killed
Published time: May 26, 2014 17:25 Get short URL

At least two civilians have reportedly been killed and several wounded when the Ukrainian Army launched a mortar attack on the town of Slavyansk in eastern Ukraine. One of the shells fell near a local teachers college, according to Ridus news portal.

Residential blocks were ruined as a result of the assault by Kiev's forces on Monday, the Ridus correspondent reported from the scene. At least two apartment blocks were damaged and "at least two people – a man and a woman – were killed," the reporter said.